Posted by Vonda-Lee Sharun on 2021 May 24th
Dive into these deep blues, warm cream and champagne hues. We love the way these cool and warm colors mix together and think you will to. These colors remind me of a beautiful country farmhouse and look amazing in a vintage or rustic themed wedding. The classic colors can also look very sophisticated and provide a beautiful timeless look - think Oval Office or a country club for inspiration.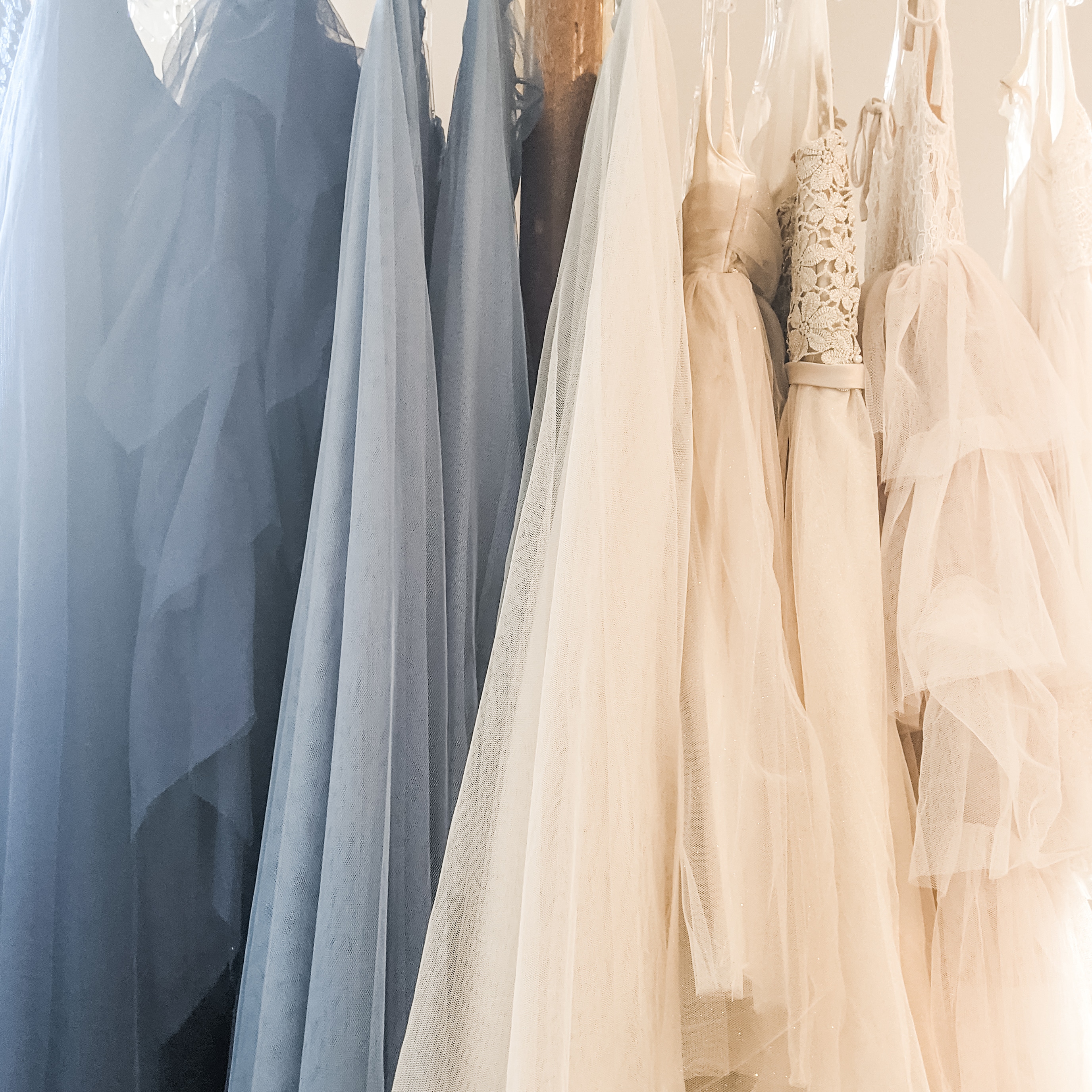 To Get this Look
These colors have such a beautiful blend of cool and warm tones, which opens up a lot of neutral options. Grey or brown tones will complement these shades well.
I like the addition of navy with these lighter shades to add depth and avoid looking washed out, if navy isn't your thing, you can replace it with a royal blue or any blue shade with grey in it.
I love to mix lace and delicate fabric in with this color scheme, it creates a beautiful vintage or country details to the setting.
Mix this look with a lot or natural wood tones. You can go for a grey tone, but I prefer a warm walnut to add these timeless colors.
Décor that has some weight or substance will give a rich look to these shades. A heavy Farmhouse table would be gorgeous with cream florals/dinnerware and blue or navy napkins and runners.
Avoid
Stay away from harsh neutrals like crisp white or blacks, They steal the attention away from the soft palate.
Be careful when mixing light tones. If you dream of a white wedding dress go for cream or champagne tones at least 2 shades away, so they look intentional. The cream against your white dress will really make your dress pop and look extra bright.
Flower Girl Dress Guide
One look I always love is when we get to make different designs or dress styles from the same fabric. It is such a beautiful way to show the different personalities for the kids while giving a cohesive look. When doing this be sure to let your designer know that all the dresses are for the same event, so that they use fabric from the same dye lot.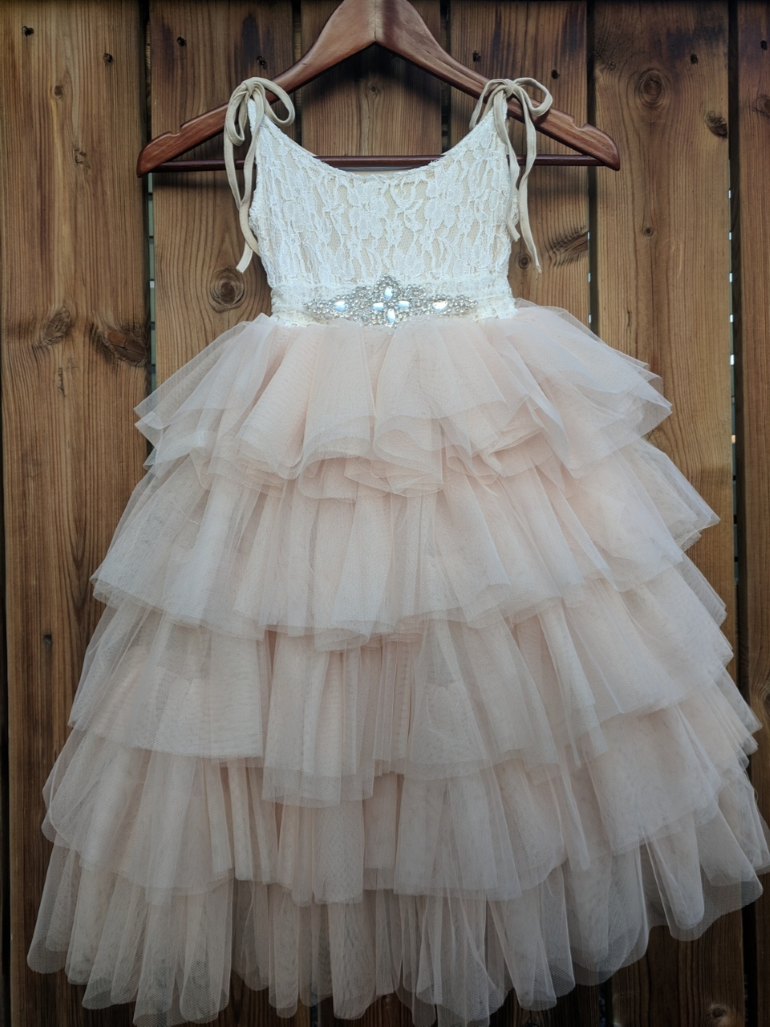 Our Farrah dress in Champagne, might be my favorite for this look. The warm color matches so many wedding gowns and full skirt gives the perfect drama for the flower girl. Choose it for a rustic/fall wedding, or a glamorous event by adding the right accessories.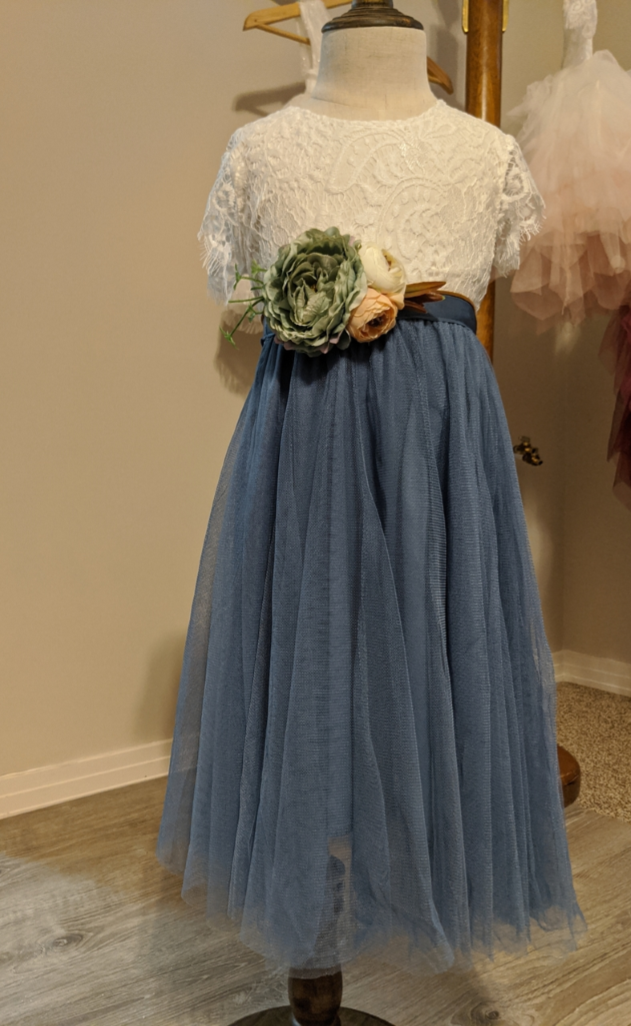 Our Mix and Match Skirts and Tops make are always a popular choice as you can really design a unique look for your flower girls. Here we have shown our Petal Skirt in Slate Blue and our Ayla Rae Signature Lace Bodysuit. There are so many custom options, you can also pick the length of the skirt, style of the sleeves and so much more!
---------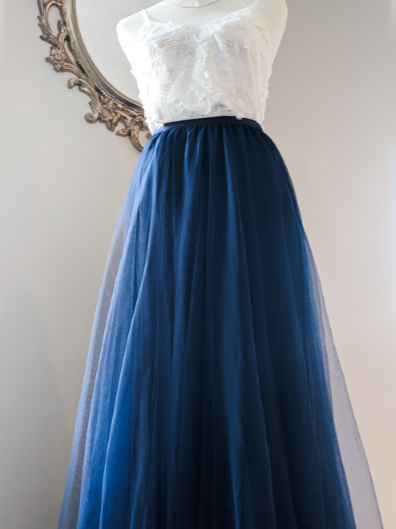 Our Women's Petal Skirts are perfect for bridesmaids, engagement photos. I also love them for a romantic honeymoon outfit.