Posted by Vonda-Lee Sharun on 2021 Apr 27th
Just like taking in a deep breath of mountain air; these colors are crisp, fresh and bring the perfect burst of energy to any look. Filled with slate blue and earthy greens this color palette might be my favorite. I love how the shades complement each other without coming on too strong.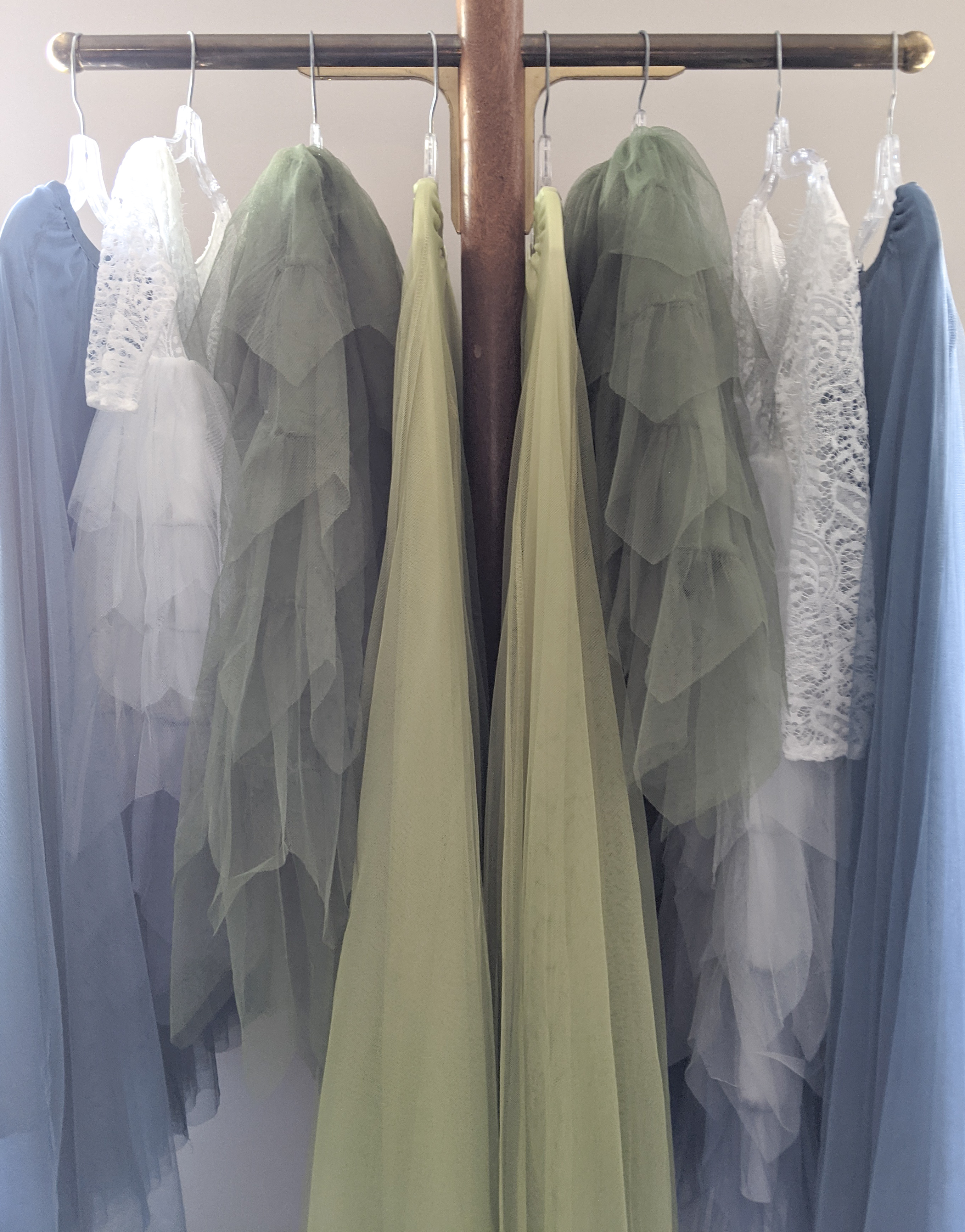 To Get this Look
Stick to cool tone neutrals white, grey and cooler browns.
I believe all metals can go with most color pallets, you can warm it up with copper/gold or go even colder with silver. But I would avoid pink tones /rose gold.
Add some delicate details with lace, jewels and tulle to dress up the shades.
This color scheme is perfect for a formal wedding, but can also work very well for a French farm house or even a rustic look/casual event (slate blue is a perfect match for most denims).
Blue can be an easy color to find decorations in, but green can be more difficult, I love using a lot of foliage or natural green elements to round out the theme.
Avoid
Blue is a great color for most complexions as it can balance out red blemishes. But green can be more difficult so I try and keep them on the lower half and away from the face, depending on tones.
Blue can be a beautiful color to decorate a table, but avoid blue colored plates. When I got my first house I purchased, what I thought were the most beautiful plates. Trust me that food looks less appetizing on blue. Stick with more neutral colors for dishes.
Flower Girl Dress Guide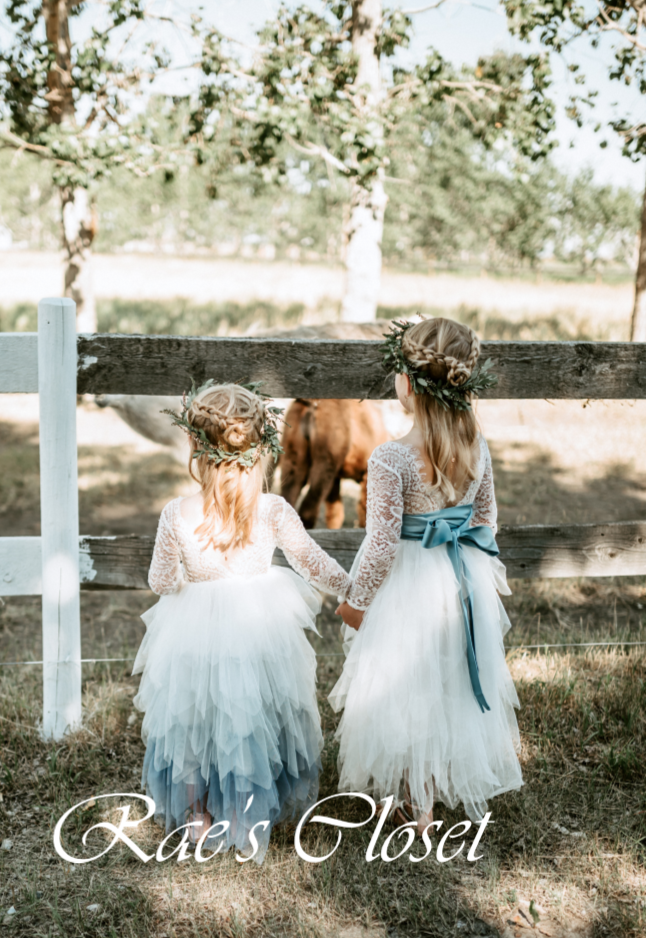 There are so many beautiful blue shades to choose from, pick them all with an ombre skirt or if you can't find the right one, a blue sash on a white or ivory dress is a always beautiful - "Girl's In White Dresses with Blue Satin Sashes". When it comes to green I would recommend mix and matching a few shades, as it can be difficult to match an exact shade across dresses, suits and decore.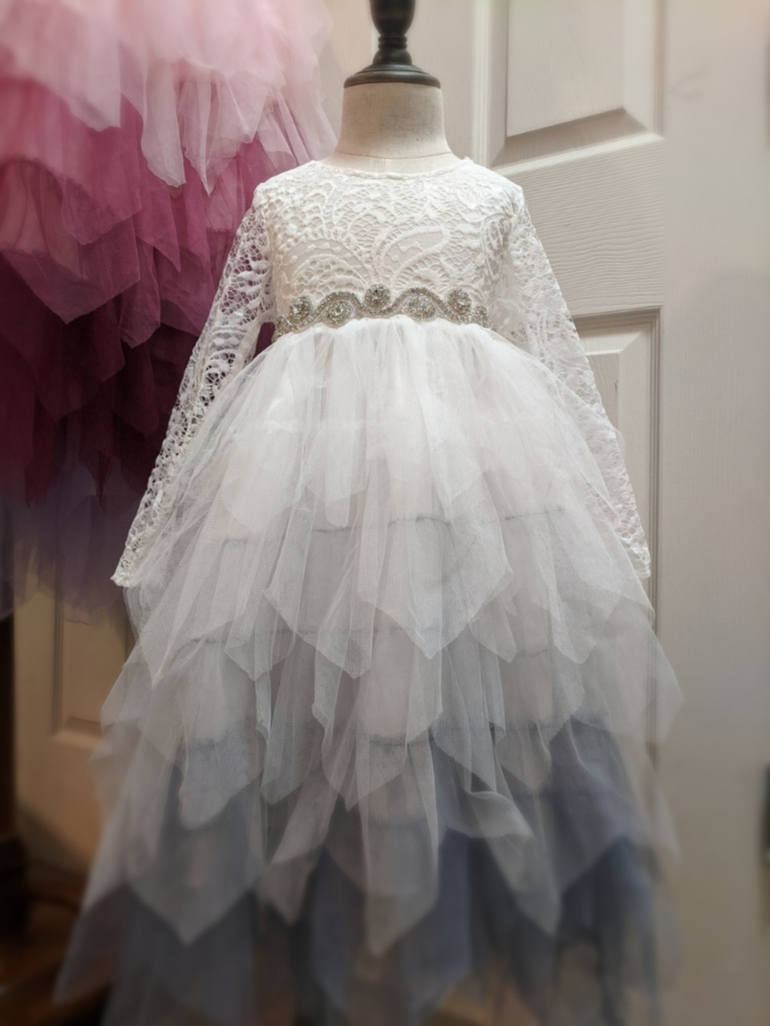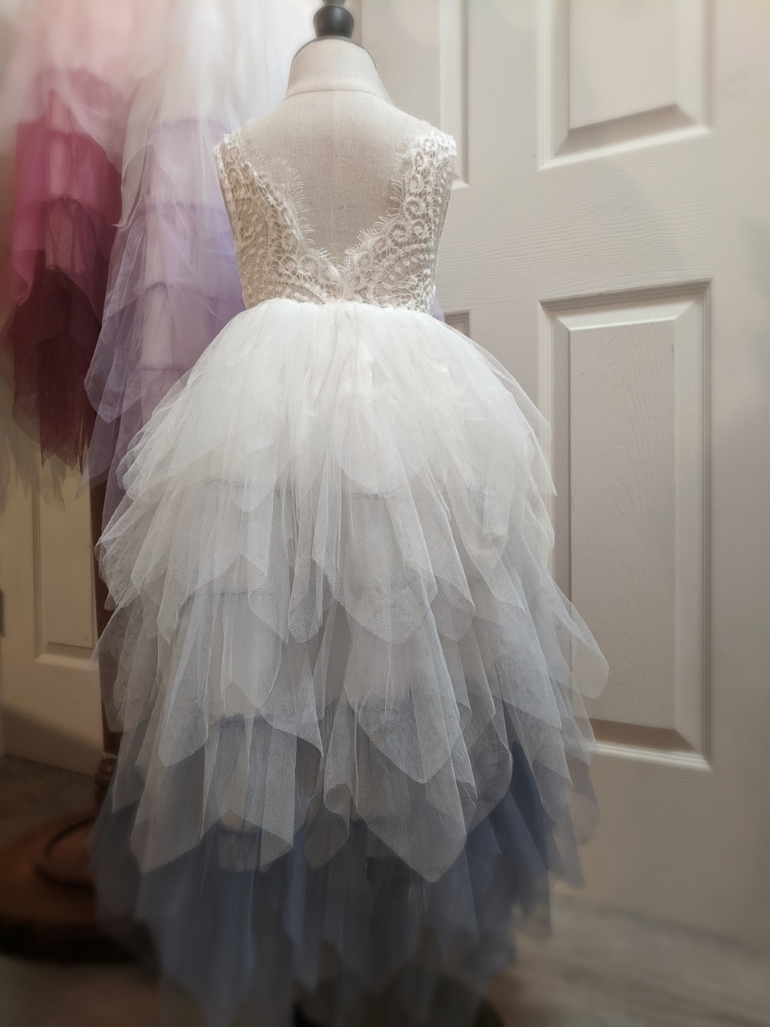 Our Ombre Blue Dress is a beautiful way to mix blue colors for your wedding day. With 6 layers of soft tulle and a luxurious satin lining, it is always a gorgeous option. Pick your sleeve length and send measurements for a custom fit.
If you are having trouble finding the perfect flower girl dress, our two piece mix and match options, you can design your own. Keep them separate as a top and skirt, or we can sew them together as a traditional dress. Shown above is our Sage/Moss Green Gia skirt with the white lace Signature Top.
---------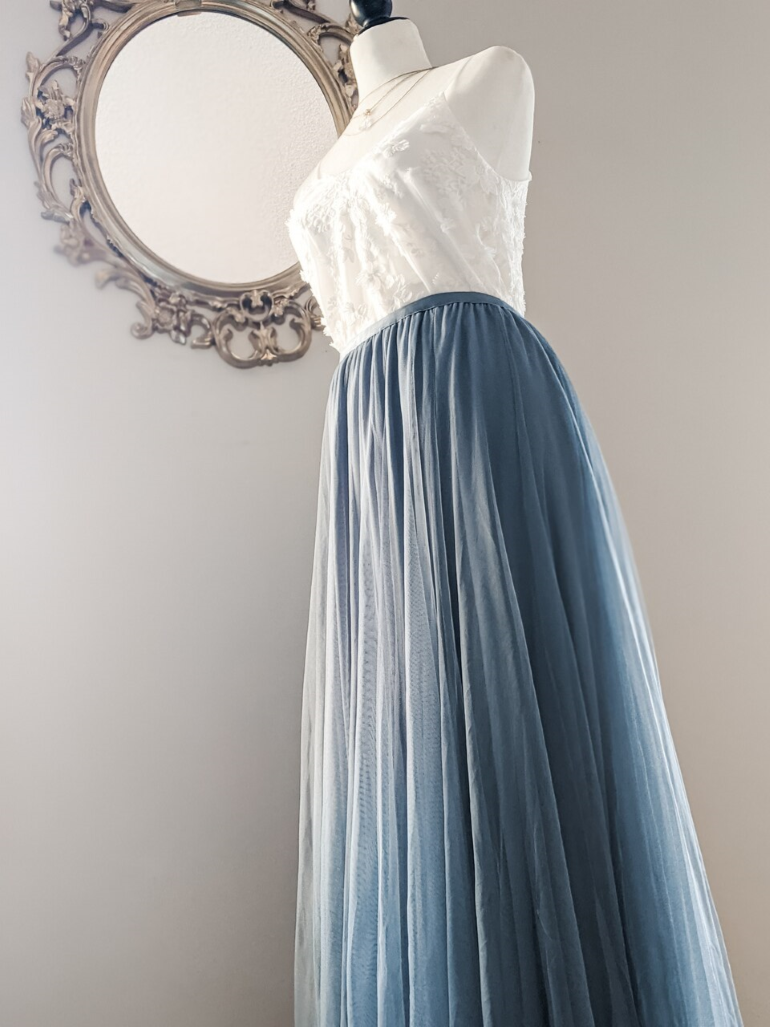 Our Women's Petal Skirts are gorgeous in this color palette. Whether you are using them for bridesmaids, engagement photos or the perfect skirt to pack for a winter or summer honeymoon. Custom sizes and fit available.